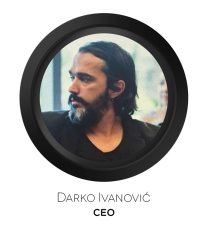 Darko Ivanović
CEO
---
Darko Ivanović is the founder of The Badger Crew. He is a specialist in mass communication, with nearly two decades worth of experience in journalism and PR/advertising and Fulbright alumni from Walter Cronkite School at Arizona State University. He has a master's degree in film and TV directing. Known as a media innovator, entrepreneur, author and editor-in-chief of several outlets, he embraced the opportunity to work for such media giants as CNN in New York City. He is a human rights activist, saxophone player and comic book geek.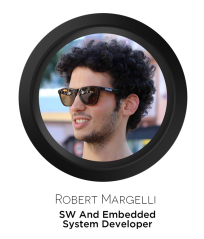 Robert Margelli
SW and Embedded System Developer
---
Robert Margelli is a an engineer with art in his heart. He holds a master's degree in computer engineering from Politecnico di Torino (Italy) and is currently employed as a researcher at Columbia University in New York City, where his research is focused on exploring new perspectives in microprocessor design. Robert currently lives in NYC and is a chief engineer of the Badger crew.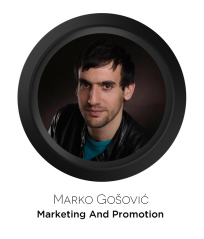 Marko Gošović
Marketing and Promotion
---
Marko Gošović, cofounder and audiovisual producer who graduated in the field of audiovisual production, with an master's degree in film and television production. Badger project has him engaged in developing features for the Badger, and while assisting with social media and promotions.
Curtis Spicer
Content Creator
---
Curtis Spicer, cofounder, edits news and sports for the USA Today Network. He graduated from Purdue University with a bachelor's degree in political science and from Arizona State University with a master's degree in mass communication. He is a huge Bulls fan and keeps up on current civic and legal happenings. He resides in Phoenix with his newly adopted dog, Badger.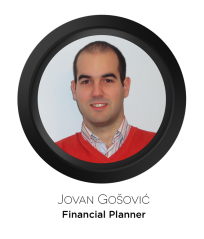 Jovan Gošović
Financial Planner
---
Jovan Gošović, cofounder, is a financial and business planning expert. He graduated from the University of Udine with a specialization in banking and finance. He went on to complete post-graduate studies. He creates economic projections and analytics for the Badger campaign in addition to media content.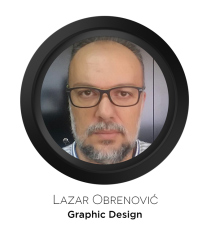 Lazar Obrenović
Graphic Designer
---
Lazar Obrenović, cofounder, is a graphic designer, animator and video editor. As member of the Badger crew he works on various types of visual communication assets. He is also in charge of design symbols that will be part of the online market for shared media where someone could download a favorite image, GIF or hashtag. He contributed to the campaign video and helped with initial renderings.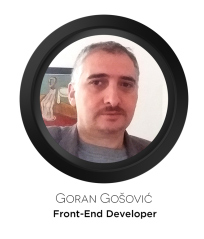 Goran Gošović
Front-End Developer
---
Goran Gošović, cofounder, is a senior web developer and information technology security engineer from the University of Montenegro. As member of the Badger crew, he is serving as web master and software prototype developer. He passionately studies and uses the latest information technologies, with a special focus on open source software tools.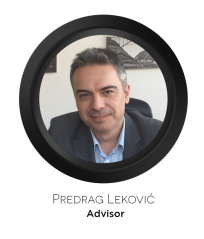 Predrag Leković
Advisor
---
Predrag Leković is an entrepreneur that promotes an idea of creating great products, no matter the industry you are working in. Since 2001, Predrag created several successful companies in different industries ranging from technology to hospitality. Today, although he is still involved in overseeing operations in his companies, he dedicates much of his time mentoring young entrepreneurs and helping local startup communities.